De-stress, Rejuvenate, Exercise And Meditate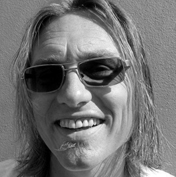 Mark van Dam is continually developing his lessons to obtain maximum health benefits by creating an optimal balance between varied Meditations, Chi Gung and Tai Chi exercises.
Teaching since '96, he found that many of his students in our fast paced western world seek immediate benefits. That is certainly possible in his group and (semi) private lessons available around Cork and County. Of course the more one practises, the more results are achieved!
Tai Chi, Qigong And Meditation
Fibromyalgia

Symptoms improve with qigong. Listen to Joe explain how he finds pain relief, more sleep and increased energy.
* Tai Chi and Qigong (a.k.a. Chi Gung or Ki gong) comprise of many gentle exercises for the whole body suitable for young and old.
* The movements are widely known for their health benefits, achieved through the unobstructed circulation of highly oxygenated blood and energy around our body.
* Learn a 15 minute routine to de-stress, prevent illness and invigorate your mind and body.
* These simple Tai Chi and Qigong movements are easily learnt in a few lessons. To obtain their benefits, join our lessons and click here.
Anne Says She

Cleared her sinusitis. Replenished her energy levels. Is now balanced and "flowey". Uses Meditations to clear stress. Relieved her aches and pains.
* Tai Chi and Qigong are practised for improving ones health through relaxation, concentration, mind/body co-ordination and calming ones mind. I.E. Its great for de-stressing.
* Mark also records the live meditations during the lessons, they are free for my students and on sale here.
* Tai Chi and Qigong exercises strengthen and straighten the back, relieve tense shoulders, lower high blood pressure. The exercises combat addiction, arthritis, asthma and nervous disturbances and improves the quality of sleep.
* Some of it's objectives are to achieve strong resistance to illness, improve the concentration, and obtain physical fitness and a more agile body.

After an initial short term of daily practise, these relaxing, tension warding Tai Chi Chuan and Chi Gong exercises makes one feel replenished with energy.
* Most of my meditations are original and have been perfected during my lessons over many years. They are about breathing, focusing on deeply relaxing the muscles and organs. Using the ancient technique of mindfulness we release tension in the muscles and let go of thoughts that may be running around our mind. There are samples available online here.
Mary's Head Injury

Symptoms have been greatly improved by practising Tai Chi, Qigong and Meditation. Her balance and even her eyesight have improved, too.
* Qigong exercise also speeds up the recovery process for sport or illness simply by increasing oxygen uptake in the blood through light exercise and correct breathing techniques. It increases blood circulation and releases tension.
* The benefits of meditation mixed with gentle stretching Qigong exercise improves blood circulation and well-being.
* Qigong shows you how to have a constant reserve of mind and body energy available, you will need less sleep.
* More than 120 million people all over the world practise Chi Gung.
* Mark van Dam, born 1960, has over 25 years experience in Tai Chi, Chi Gung, Mindfulness and Meditation.
BUY MEDITATIONS
SIGN UP TO OUR
NEWS LETTER
The newsletter periodically has free meditations and offers. Please enter your details below.
GO TO LESSONS
OUR CUSTOMER
TESTIMONIALS
18 Feb. 2015
I am really enjoying chi gung.
I practice at least once daily and have found an improvement in my energy and a consistency in my overall mood as more positive and grounded.
Thank you,
Kind Regards,
Colm
I have been attending Qigong classes for almost a year now and have found that my overall health and fitness have greatly improved.
I spend between 5 to 10 minutes most mornings upon waking doing some basic Qigong exercises, stretching and focusing on my breathing and find it really sets me up for my day by energising my body and mind. I include in my daily routine 50 or more face rubs which help to keep my sinuses clear. I have suffered from sinusitis for many years and have tried lots of lotions and potions to alleviate the symptoms and usually end up on antibiotics each winter. Now I don't use anything other than face rubbing and and so far so good this winter, no medication, no headaches and no stuffy nose !!!
I love attending my weekly class with Mark who has thought me so much about how my body works, how to manage stress and pain through proper breathing and the weekly meditations are great for relaxing and finding that inner calm.
Anne Pepper.
BUY LESSONS
HOW TO CONTACT
MARK VAN DAM
Should you have any questions regarding any of the content on this website or if you are having issues downloading the content, you can contact Mark directly by using either of the following methods:
Telephone: 00353 23 885 7370
Mobile:  086 1591881
BUY BOOKS